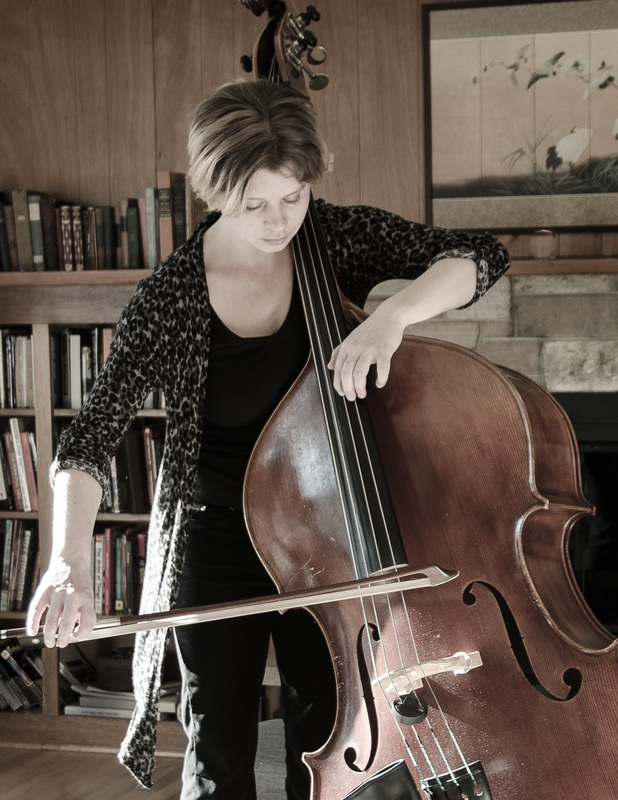 Megan Larson, bass
Contact information: Cell: (206) 601-2819
E-mail:
megan@suzukistringsofredmond.com
Megan Larson began her studies on the upright bass while attending the University of Idaho Lionel Hampton School of Music in Moscow, Idaho. While living in Moscow, she became a core member of a band, Zingara, and performed as a vocalist and bassist with the band for 12 years. The band performed at many venues throughout the Northwest.

In 2012 Megan graduated from Cornish College of the Arts with a BM in composition. Her music has been performed by various emsembles including Saint Helens String Quartet and Corigliano String Quartet. She also works on various free-lance and commissioned projects.

Megan currently plays bass as a member of the Philharmonia Northwest and collaborates regularly with other performers and artists. She received her Suzuki teacher training from Virginia Dixon and currently teaches bass at The Bass Church in Seattle.

Megan is excited to be welcomed as the newest faculty member of Suzuki Strings of Redmond and is currently accepting student of all ages.